VANE WOMEN
We are a writing, performing and publishing collective, formed in 1991. We grew from a women's writing class at the late lamented Darlington Arts Centre in Vane Terrace.
Book us to do a reading or workshop; email us on:
Buy our books or find out more about our Press
Find out what we are doing on our Facebook community page.
Wherever you see an earring like this on our site, if you click it, you will come back to this menu of buttons, so you can explore other parts of our site.
Latest publications from Vane Women Press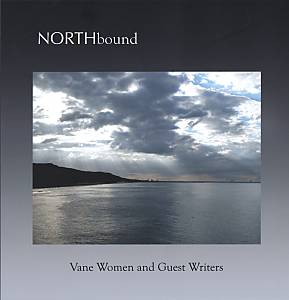 Published: April 2016
Press for the Press to order.
This anthology celebrates the 25th anniversary of Vane Women, founded in 1991 to support the development and recognition of women writers. NORTHbound contains Pat Maycroft's wonderfully evocative images with responses by Vane Women and guest writers who live in the North East and have been associated with us as our published authors or tutors of masterclasses. It represents the hard graft of image-making, writing and publishing and honours the camaraderie of writers who live in this region. What binds us all is a strong sense of place, of the North, of a landscape both beautiful and harsh. In times of change and erosion, in the spirit of collective voices, we celebrate what endures and refires.
---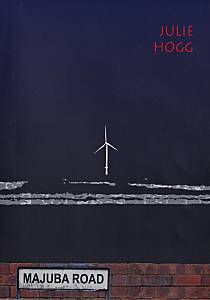 Majuba Road: author Julie Hogg has always lived in Redcar. East Cleveland is her homeland, Majuba Road her stunning first collection. The poems journey through the North East landscapes she inhabits. They chart urban and industrial decay, set against the constant ebb and pull of the sea – an edge 'between lonely and alone' to which the book keeps returning. The women who people this book know all about hard times. But they are strong survivors; their sense of humour sees them through. Her voice can be lyrical, startling, staccato and also exquisitely tender, urging us to 'live like this'.
Published: April 2016
Press for the Press to order.
---
Based on an original design by Vane Women
Logo design by Darlington Media Group
E-mail Vane Women at

Website designed and maintained by Cornwell Internet
Last update: 8 February 2017.
---